Donate
There are many opportunities for you to donate to Congregation Beth Shalom.
2014 Lag B'Omer Campaign
Chag Sameach to everyone! We are continuing our Spring fund raising tradition this year. Past participation has raised approximately $10,000 which helped fund some of the excellent events and synagogue improvements seen over in the past.
Our Lag B'Omer Campaign will began on Wednesday 4/23 and will run through the start of Shavuot. As we Count the Omer, we are asking you to think about Congregation Beth Shalom. Our goal is to match prior year campaigns and to raise $10,000.
(read more)
Donate to the CBS General Fund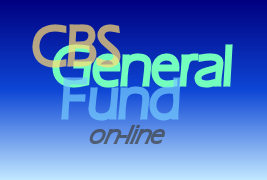 You can make on-line donations to the CBS General Fund using a visa/mastercard or paypal account. Donations for other funds can still be made through the CBS office.
(read more)