Early Learning Center
Congregation Beth Shalom offers the only DCFS-licensed Jewish preschool in Naperville. Our preschool offers programs for two- to five-year-olds that are developmentally appropriate and of the highest quality for young children and their families.
We view our children as active participants in their education. Parents, teachers, and the synagogue work together to create a supportive community.
Our mission
Jewish life, Hebrew blessings and prayers, customs, holidays, music, and values are interwoven into our preschool curriculum.
Our Early Learning Center philosophy is based on the latest research as to how children grow and learn. We offer a variety of open-ended experiences, stimulating materials, and thought provoking projects to encourage creative problem solving and spark every child's intelligences and curiosity.
Our program supports and facilitates children's (read more)
Our programs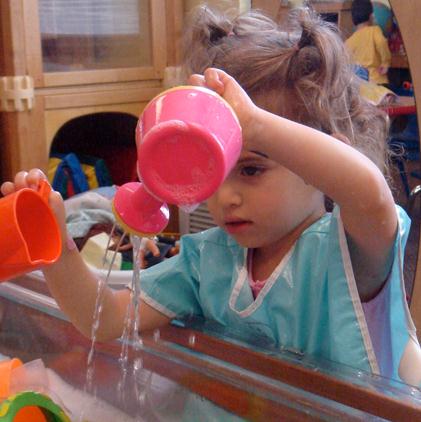 Honey Bears (2's)* - This class is designed for children who turn 2 by September 1st. Children turning 2 between September and January 1st may join the program in January. This class is 2-1/2 hours, twice a week.
Alef Class (3's)* - This class is designed for children who turn 3 by September 1st. This class is 2-1/2 hours, three times a week.
Bet Class (4's)* - This class is designed for children who turn 4 by September 1st. This class is 2-1/2 (read more)
Our educators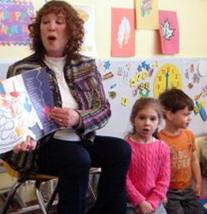 The Gan Yeladim Early Learning Center maintains a staff of two - four preschool teachers and aides, all of whom have a college degree and bring years of experience in child development and education to the classroom. Every staff member takes fifteen hours of professional development training annually, as required by DCFS and all are certified in CPR and First Aid.
We know that a warm and trusting relationship between our teachers and staff and students is crucial to a successful (read more)
What our families are saying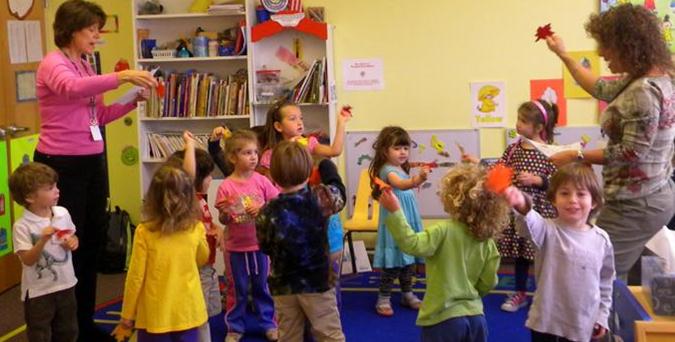 "My daughter loves every second being in the classroom . . . You have made her feel loved, safe and secure and in doing so she is blossoming in the 2's class! Thank you...to all of you."
"Thank you for giving my daughter such a wonderful start in preschool. She has really been enjoying kindergarten and it was a remarkably easy transition - I credit the ELC for a good part of that!"
"The teachers are so warm and welcoming to parents, as well as students. We almost felt like (read more)
Contact/Register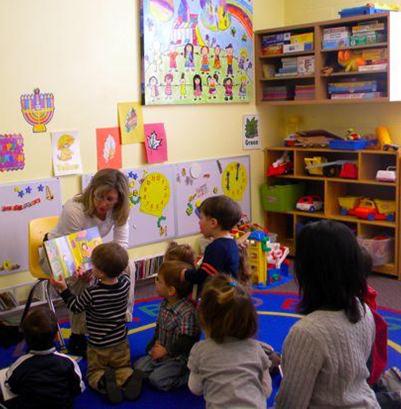 Gan Yeladim Early Learning Center programs are open to all children and their families regardless of race, creed, religion, or Congregation Beth Shalom membership.
Congregation Beth Shalom members receive tuition discounts and early enrollment opportunities.
Important note to parents: If you are enrolling your child in a Jewish Early Childhood Program for the first time, you may be eligible for a JUF Right Start Gift Voucher, from the Jewish United Fund/Jewish Federation of (read more)
Thanks to the JUF PJ Library Program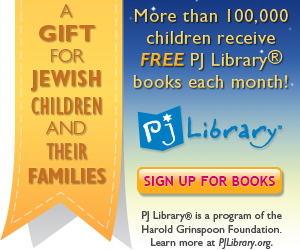 (read more)