Our programs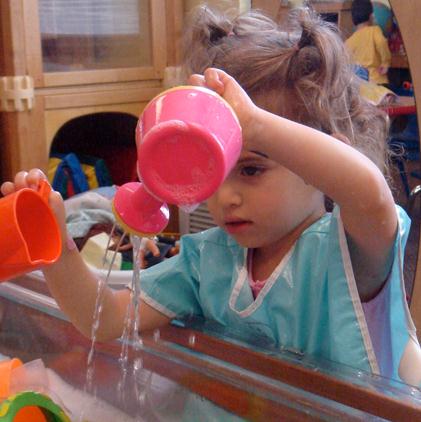 Honey Bears (2's)* - Two mornings per week
Children attend this class without a parent. The program is hands on learning, interwoven with Jewish content and circle time, stories, snack, music, art, free choice time, and outdoor play.
Alef Class (3's)* - Three half-days per week
Bet Class (4's)* - Four half-days per week
Children choose from activity areas where they build early literacy, math, problem solving, and social skills.
There are individual and group projects as well as outdoor discovery experiences, snack, and free choice time.

An extended-day Lunch Bunch Program is also available.
* Alef and Bet age guidelines follow the September 1st cut-off dates recognized by local elementary school districts for kindergarten enrollment; children can enroll in Honey Bears upon turning two.