L'Mazeltov- Jewish Childbirth Education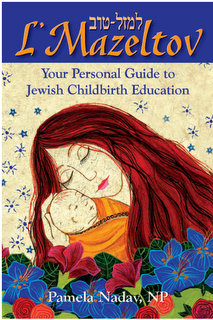 Come learn all about childbirth with a Jewish twist!

Starting on February 7th, 2013 at Congregation Beth Shalom.

Our classes are designed for expectant parents who wish to learn all about pregnancy, labor and delivery, and the newborn child while also discussing Jewish customs, parents' responsibilities according to the Talmud, and more!
Classes will be taught by childbirth educator Adriana Liwsky and members of our local Jewish community.
The winter class will be starting on February 7th, 2013 at Congregation Beth Shalom in Naperville. For information please call (517) 402-8343 or email Adriana at