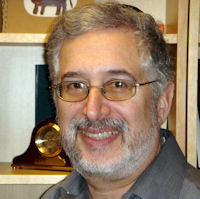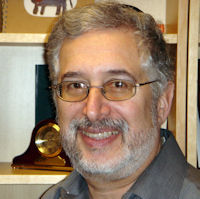 Rabbi Marc D. Rudolph has been the spiritual leader of Congregation Beth Shalom in Naperville, IL since 2008. Prior to coming to Beth Shalom, he served for four years as Rabbi of Congregation Bnai Jacob in Longmeadow, Massachusetts. He received his rabbinic ordination from the Academy for Jewish Religion, an independent, pluralistic seminary in New York City, in 2004.
Rabbi Rudolph came to the rabbinate after a career as a psychotherapist, supervisor, and consultant in community mental health and in private practice settings. He earned a Bachelors of Arts from the University of Pittsburgh in Philosophy and a Masters Degree in Social Work from Boston University.
In addition to his activities at Beth Shalom, Rabbi Rudolph is active in the Naperville Interfaith Leadership Association (NILA), serves on the Executive Committee of the Chicago Board of Rabbis and is a member of the Jewish United Fund Rabbinic Action Committee. Rabbi Rudolph is a Vice-President of the Association of Rabbis and Cantors, the only joint rabbinical and cantorial professional organization in America. He also serves as an adjunct faculty at North Central College where he teaches Introduction to Judaism.
Rabbi Rudolph loves to get to know people. He invites all those who are reading this to call the synagogue to make an appointment to meet him!