Community nights are currently on hold as we evaluate on going activities and find a new night for the monthly community nights.
---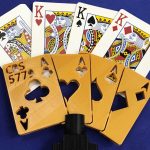 Welcome to Community Night!
The Highlights;
– The social hall is open from 6-10 PM.
– BYON & BYOB: Bring Your Own meat / nut free Nosh and Beverages of your choice.
– You, your family, and your friends are all welcome to come hang out at CBS.
– Bring your own activities or join in any planned activities that month.
---
Community nights will be held monthly and we welcome our members, their friends and family, and the local community. Come any time, open house style. Bring a dinner (meat and nut free) to enjoy in the social hall or just head over after dinner. Bring your beverages of choice.
We've seen lots of families bring a home made dinner or pick up a pizza to enjoy with friends. Board games have been a big hit each month and there are always extra games to learn and play with existing / new friends.
Community night will evolve each month to include the activities you are looking for. All ideas are welcome!
This page will contain information out the upcoming and previous community nights. We'll leverage our social networks for updates as well, but feel free to check back in here for your safe source of community night plans.
---
Bring your own Board Game @ 6:00+ : Do you and your friends get together for a board game night? Consider meeting at CBS for your next game night. Several members will bring extra board games for people to try something new if they'd like.
Open Activity Night @ 6:00+ : Community night is what you want it to be. Talk with friends and bring your activities to CBS.
---
Are you interested in hosting a specific activity? Is there something else you'd love to see for community nights? Do you have any questions we didn't answer?
If so, please feel free to contact membership@napershalom.org and we'll get back to you as soon as we can.
The next community nights are currently planned for the first Wednesday of the month;  August 7th, September 4th.
Updated July 20th, 2019  –  This page will be updated as more information becomes available!