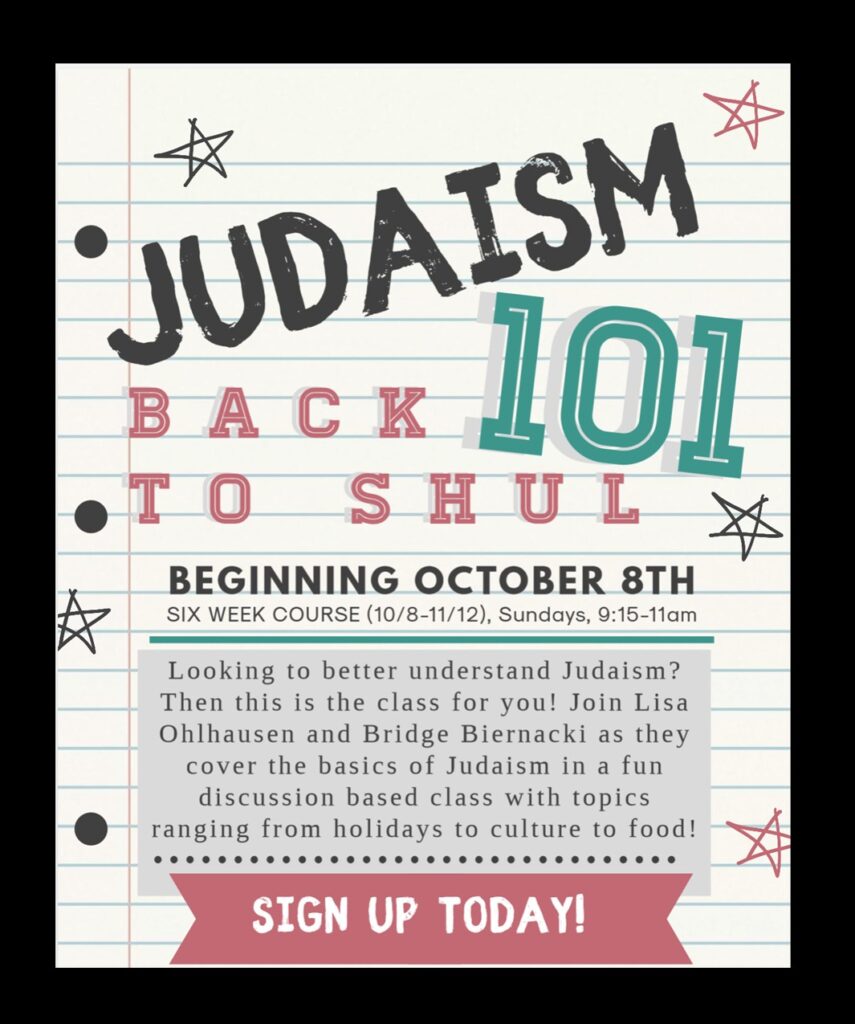 Judaism 101: Back to Shul
Looking to better understand Judaism? Then this is the class for you! Join Lisa Ohlhausen and Bridge Biernacki as they cover the basics of Judaism in a fun discussion based class with topics ranging from holidays to culture to food!
Six week course (10/8 – 11/12) on Sundays from 9:15am-11am
Sign up below.