Shabbat
There is a famous saying that it's not the Jews who kept the Sabbath but it's the Sabbath that has kept the Jews. At Congregation Beth Shalom Shabbat is a special time with opportunities for everyone, at any age, to participate and enjoy a taste of the world to come.
Erev Shabbat (Friday night) Worship Schedule
6:45 PM: Family Service (1st Friday of the month)
7:15 PM: Monthly Meditation (4th Friday of the month)
8:00 PM: Traditional Erev Shabbat Worship
Shabbat (Saturday) worship schedule
9:00 AM : Torah Study
10:00 AM: Shabbat Worship
10:30 AM: Tot Shabbat (see calendar for dates)
10:30 AM: Junior Congregation (see calendar for dates)
Mincha/Havdalah (varies throughout the year, see calendar)
Erev Shabbat (Friday night)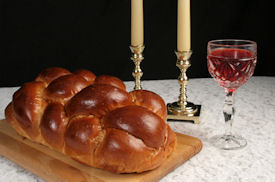 Kabbalat Shabbat services run throughout the year on Friday evenings. On many Fridays we welcome the Shabbat with a traditional service full of singing, reflection, and prayer.
However, several times a year we offer alternative service formats such as Klezmer music services (all singing), meditation services, and learning services. For families with younger children, we offer Family Services once a month. These service begin at a more kid friendly time and (read more)
Shabbat morning and evening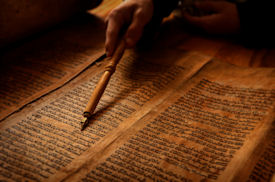 Shabbat morning prayer takes place every Saturday. Services are small and intimate (when there is no bar or bat Mitzvah) giving everyone a chance to participate.
Our congregation is proud of the extensive cadre of torah leiners (both young and older) that have been developed through the years. It is not uncommon to see students come back and lein torah to celebrate the anniversary of their bar or bat Mitzvah.
In addition to regular Shabbat worship, CBS also holds a monthly (read more)
Shabbat prayers and songs
One way to become more engaged in Shabbat is through song and prayer. But, where do you start? With just a little practice you'll be singing the songs and prayers like a pro. These recordings will introduce you to the most common Friday night Shabbat prayers for home and
(read more)
Sign up to host an Oneg!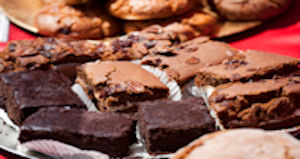 So, do you want to help with the Onegs? It's actually quite simple and a very rewarding way to reach out to our community.
Onegs are held every Friday at 9:00 pm after regular Shabbat worship as well as one Friday a month after Family services at around 6:30 pm.
For information about hosting an Oneg, please download our Oneg Guide
Please fill out the information below to (read more)